I recently came across this early Irish tale that dates from the 8th century that's so beautiful I felt compelled to share it. It's called
Aislinge Óenguso
or "The Dream of Óengus" and ends with the magical image of the deity Óengus uniting with his otherworldly lover Caer Ibormeith from Connacht. It was originally written in old Irish but here is a translation of the end of the story:
She went to him. He cast his arms about her. They fell asleep in the form of two swans, and went around the lake three times so that his promise might not be broken. They went away in the form of two white birds till they came to Brug maic ind Óic, and sang a choral song so that it put people to sleep for three days and three nights. The girl stayed with him after that.
I just love its simplicity. It might be over a thousand years old but it's still relevant. The dreamlike imagery is just so sweet - two swans, together forever. I love that image.
So it got me thinking about love and Valentine's and how lucky I am to have found my swan, my soul mate. And also how, thirteen centuries later, we're still preoccupied with love and still writing at length about it. Maybe not using swans anymore but in essence, the message is still the same. And I think it touches most people today with music so in keeping with all things Irish, here's some lines from The Script's song "I'm Yours".
Not exactly revolutionary enough to change the world, but I still love it.
You touch these tired eyes of mine
And map my face out line by line
And somehow growing old feels fine
I listen close for I'm not smart
You wrap your thoughts in works of art
And they're hanging on the walls of my heart
I love that we have such a strong literary tradition on this little island. I love words of love that evoke such powerful yet tender images and emotions. I love listening to a song that tells a story and brings tears to my eyes.
Okay so you're probably wondering why I'm talking about love and Valentine's Day in March, when we've just gorged on pancakes and about to gorge on the black stuff with Paddy's Day just around the corner. That's because it was put on hold for us t
his year till March 7th. We've had a tradition for the past few years to flee south to a little hideaway on a farm just outside the beautiful village of Adare, Co. Limerick for Valentine's. It's a total relaxation weekend. We stay for two nights in the cosy little 200 year old converted barn and go for long walks through the beautiful countryside and come back to snuggle under blankets by the fire watching movies and eating all our favourite foods. It usually looks something like this:
It's a home away from home that we've grown to adore but this year the worst storm since 1998 hit two days before we were due to arrive and caused a whole lot of havoc down there. We luckily escaped the worst of the storm here, but further south was another story. Our little barn lost electricity and water and 25 mature trees were lost around the farm. So our romantic weekend was stopped dead in it's tracks. Nothing would be fixed on time so our Valentine's Day was postponed until this Friday when calm will be restored once again.
So in the spirit of all things love I'll include some recent layouts that feature me and him:
(These layouts all feature photos from last summer - of weddings and weekends away in the sun)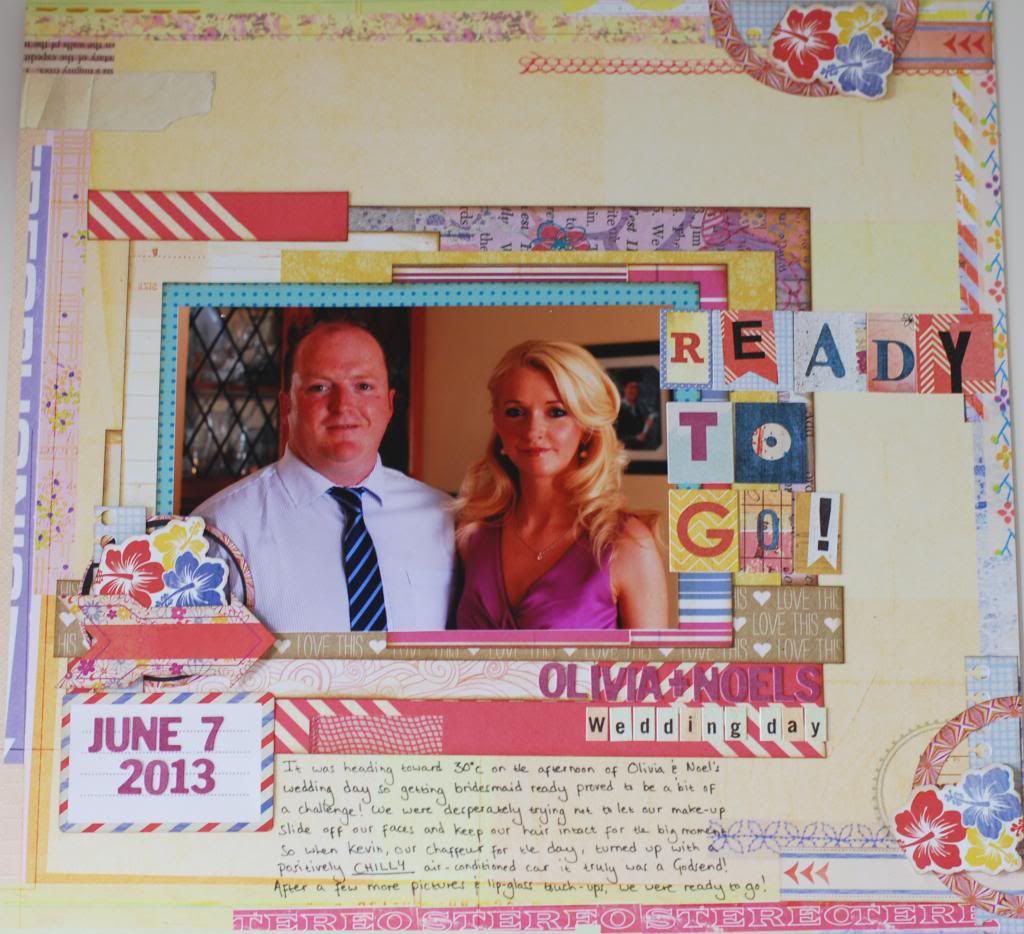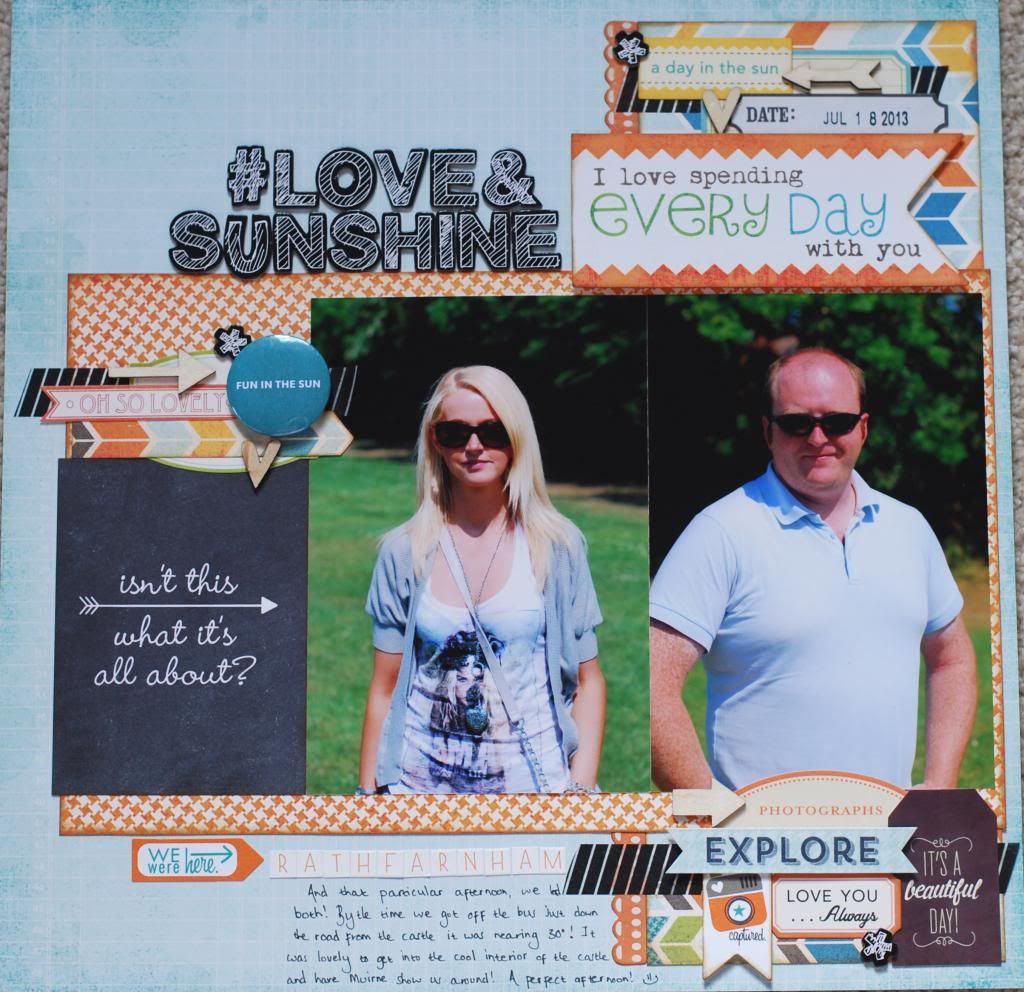 So on that note I must return to my books. On top of my pile of nine tower houses to photograph and record, I now have eight medieval churches and friaries to add to it!
I am now officially swamped!
But I shall not panic. Yet!
I should also add that it is currently Seachtain na Gaeilge here in Ireland (and also Lent, which officially begins today...though I am not abstaining from anything!) which celebrates our native Irish language from March 1st - 17th, culminating with the St. Patrick's Day festivities (or should I say mayhem?!) on March 17th. It's when the non-Irish speaking population of the country try their best to use their cúpla focal (few words) in everyday life while the Irish-speaking population just carry on as normal. I live in a predominantly Gaelteacht area (Irish speaking area) and live with a bona fide Irish speaking man so I have no excuse no to join in! So today I will bid you farewell
as gaeilge
Slán agus Beannacht!
xxx