I am both excited and apprehensive about my Christmas journal this year. As you know, I started it last year but for obvious reasons, put it aside, unfinished, only to tentatively pull it from its shelf last month and wonder if I could maybe start it all over again.
As I leafed through it's thirteen finished pages I stopped at the blank page that should have been December 14th.
It all came flooding back.
But then I remembered showing it to my Mom and how she loved it; it put a smile on her face...and then I knew she would want me to continue with it.
I'm not going to lie…it was hard to go back to it. I remember being so excited about starting it for the first time last year and how I had so much preparation done in advance. It was going to be epic!
But that's not how it turned out.
It's amazing how something is so important one minute and the furthest thing from your mind the next.
It was thoughtlessly left aside on my desk with a pile of Christmas papers that stayed there until April.
But it's time to make a make a new start.
It's time to bring back what Christmas truly means – sharing it with those you love.
And that's exactly what I'm going to do. Spend Christmas with my family and friends and record it all in my journal.
So I know that now is the time to do it and that I'm ready to be happy again (in the sort of strange way you can be both happy and devastated at the same time).
In regards to size, I decided on 8x8 when I found this album for something like €5. All the other small albums were over €30, so I just couldn't pass up a bargain like that!
(On a side note - getting scrapbooking supplies in Ireland is extremely difficult so we have to look to the UK to stock up on stash, or better still, the US...but then we're talking about massive shipping costs AND the fact that we have to pay a whopping 23% VAT on receipt of the parcel...not fun!!)
Where do you get your supplies?
All the photos are current but I am planning to rewrite some of the journaling. The design on the other hand will stay the same. I don't see the point in redoing that. So it just needs a bit of tweaking really…for the first half anyway. The rest, from December 14th, will all be brand new.
The cover also remains the same – apart from the "2" in 2012 being replaced with a "3" for 2013 obviously!
I wanted to keep as simple as possible and voila! Here it is, in it's very simple form!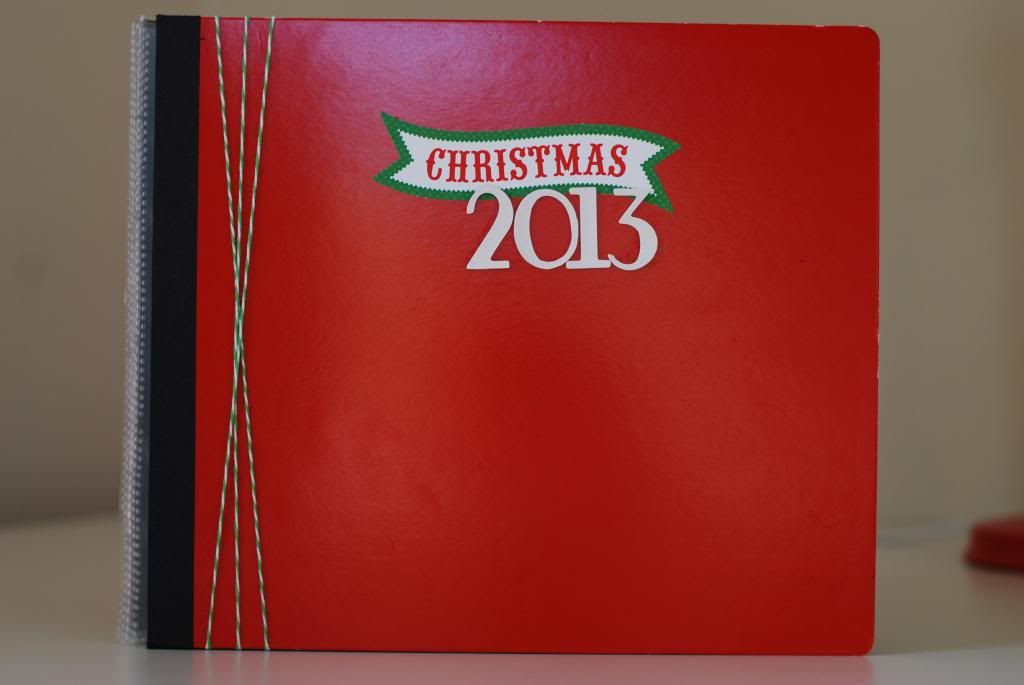 I know it's very basic but I like it that way. And besides, too much "stuff" on the cover I think makes it awkward to take it from the shelf.
I'm also going to include the inside cover and first page here but the rest I'll post after the entire journal is complete. In January. Or February. Or whenever I actually finish it!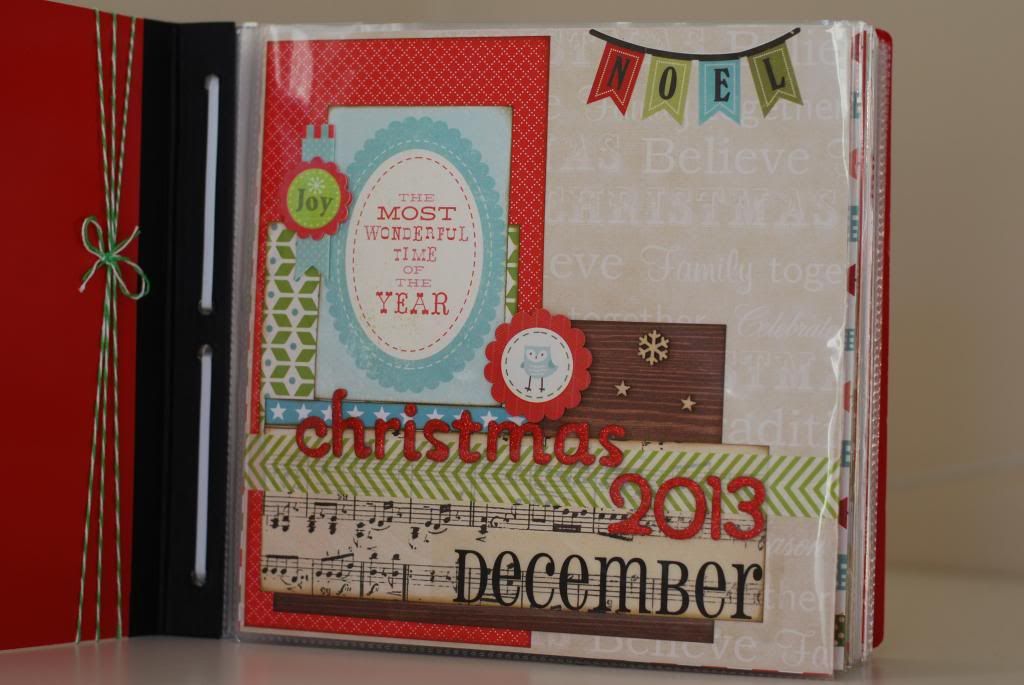 Apart from my Christmas journal, I am also trying to finish a mini book of sorts of my friend's wedding. She got married in June and I was lucky enough to be one her bridesmaids
J
She happened to get married during the hottest weather of the summer…of any summer as long as I can remember, with temperatures soaring over 30 degrees! It was so awesome to have perfect blue skies in all the wedding photos – something so rare here!
I'm using a Heidi Swapp Memory File and customising it by making many various additions to the pages. The kind of additions you have to make when you realise you have far too many photos to actually fit in the album! I also am planning on dying the ribbon a peach colour once I can get my hands on Heidi Swapp's Colour Shine in Georgia Peach that seems to be sold out everywhere.
I'm about halfway through right now so I'll share the cover. The rest I'll share whenever it's finished…
(sigh...another whenever!)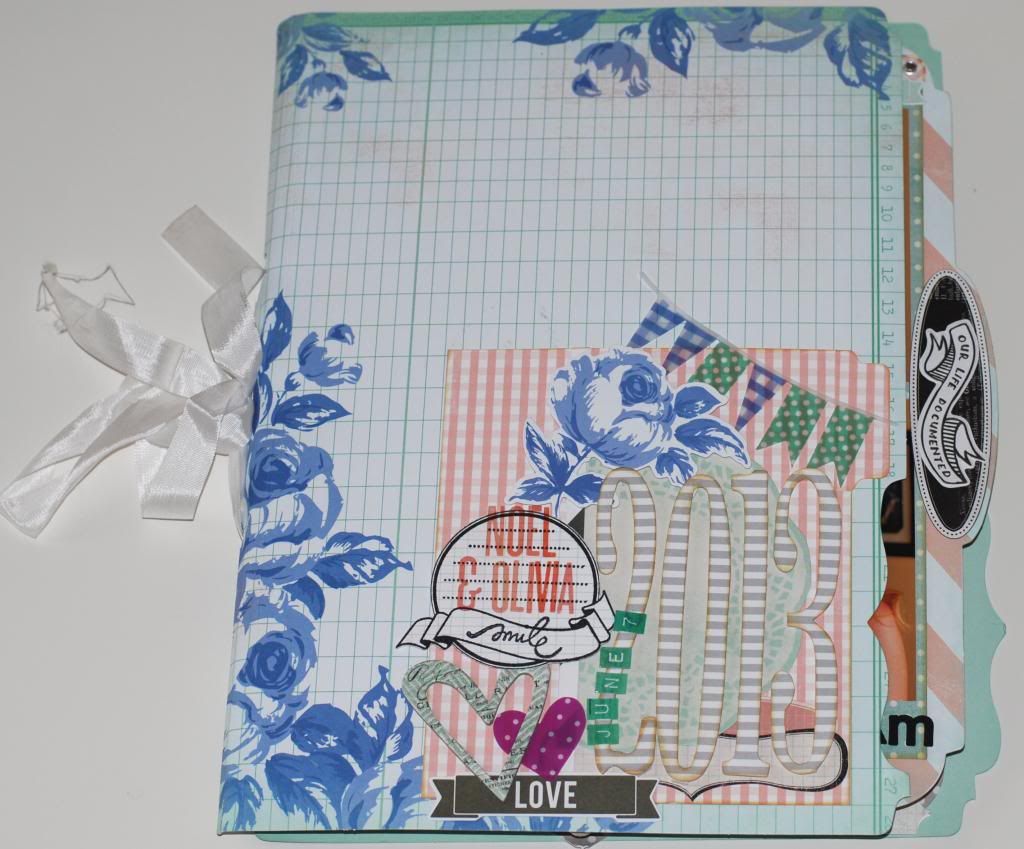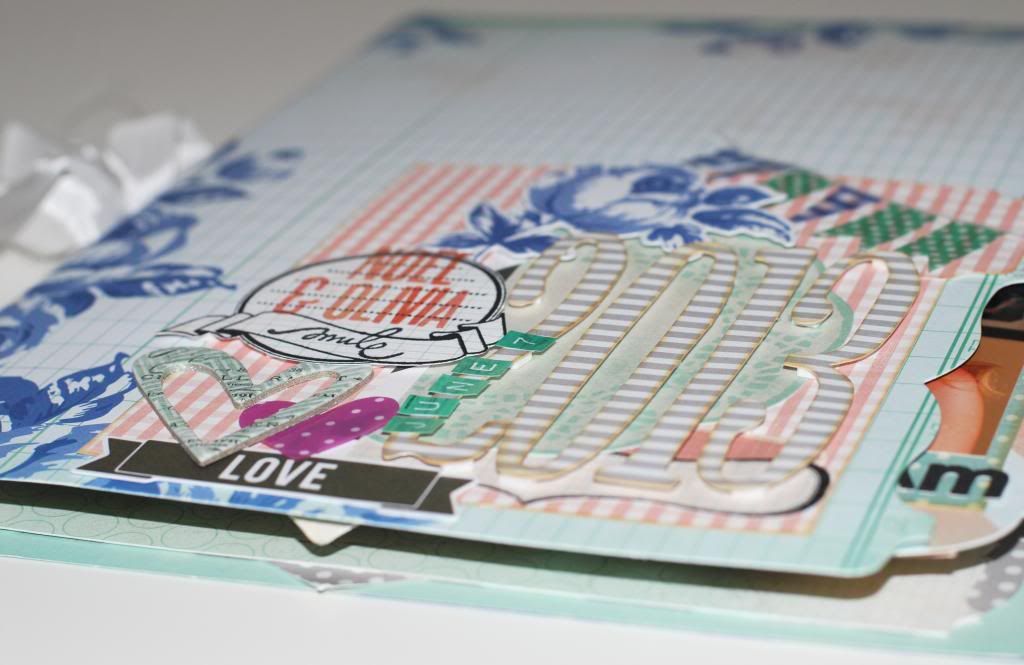 Last but not least I'm also trying to get some 12x12 layouts done but am failing miserably on this task as JYC takes up all of my creative time at the moment! I have a growing mountain of photos to scrap but I fear they will remain on my desk until 2014.
I also fear that this mountain will grow sizably by then as we are going to Berlin for a week on December 27th and I probably, no, most definitely, will take about a gazillion more photos. In one way I LOVE a huge pile of photos to scrap but in another way it can be very intimidating...how will I get through them all?!
To put that in perspective a bit, here is the last 12x12 layout I made...sometime in October probably, using photos from May. I haven't even added the journaling yet! So yes, I am a bit behind...if there is any such thing as being behind in scrapbooking. Maybe it's all in my head.
Do you ever feel this way??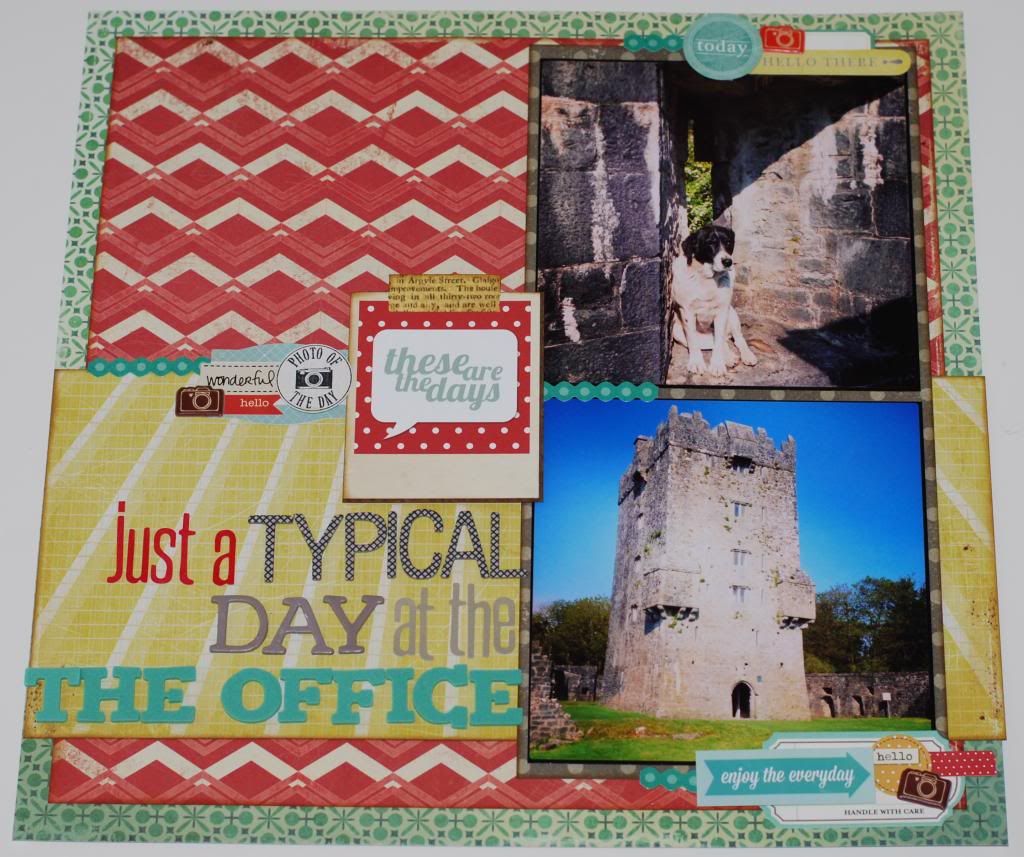 But for now it's time to make a big pot of tea and do something not very Christmassy or crafty at all...catch up with the episode of The Walking Dead I missed last night (we went to see the amazing Foy Vance in The Roisin Dubh last night. To translate: Foy Vance is a singer/songwriter from Bangor, Co. Down and the Roisin Dubh is my favourite pub/music venue in Galway) but I can promise you that ill be half-hiding behind a blanket as I watch! It scares the hell out of me but I can't miss an episode! It's soooo good! Will the psychotic Governor infiltrate the prison???
It's time to find out...